We are proud to announce that the #VPP4ISLANDS (virtual) kick-off meeting 💪 organized by Aix-Marseille University took place on 22 and 23 October. All partners were represented to make this great project successful.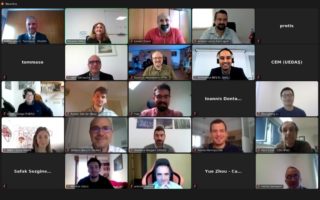 This video presents VPP4ISLANDS project 💪 and focuses mainly on the turkish leading Islands "Gökçeada" (UEDAS) that aims to test and validate the aggregation of grid flexibility ⚡
The Municipality of #Grado is a key Partner (Follower Island) of the Horizon 2020 project and is working for the definition, replication and experimentation of Virtual Energy Communities.
Already at #M10, after research; partnerships and efforts
arrives our first #General #Assembly
of the #H2020
#VPP4Islands
project chaired by #RICCIO Julia and #Seifeddine BEN ELGHALI from #AMU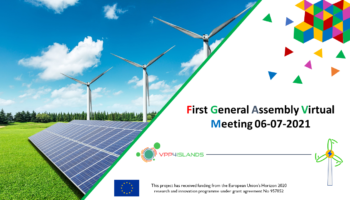 #Clean and #green💚 #energy🔋 in Gökçeada🇹🇷 Island is becoming reality thanks👏 to #VPP4ISLANDS🏝. This ceremony is organized by #UEDAS, #TROYA, #INAVITAS and #Bozcaada.
The funniest
and best backstage
moments of our Italian
conference in 20-07-2021, edited by our partners
GRADO and CIVIESCO in the VPP4Islands
H2020
project