REACT is a 4-year research project funded by the EU's Horizon 2020 Programme. Its objective is to achieve island energy independence through renewable energy generation and storage, a demand response platform, and promoting user engagement in a local energy community; REACT is developing a technical and business model to demonstrate that these technologies can bring economic benefits, contribute to the decarbonisation of local energy systems, reduce GHG emissions, and improve environmental air quality.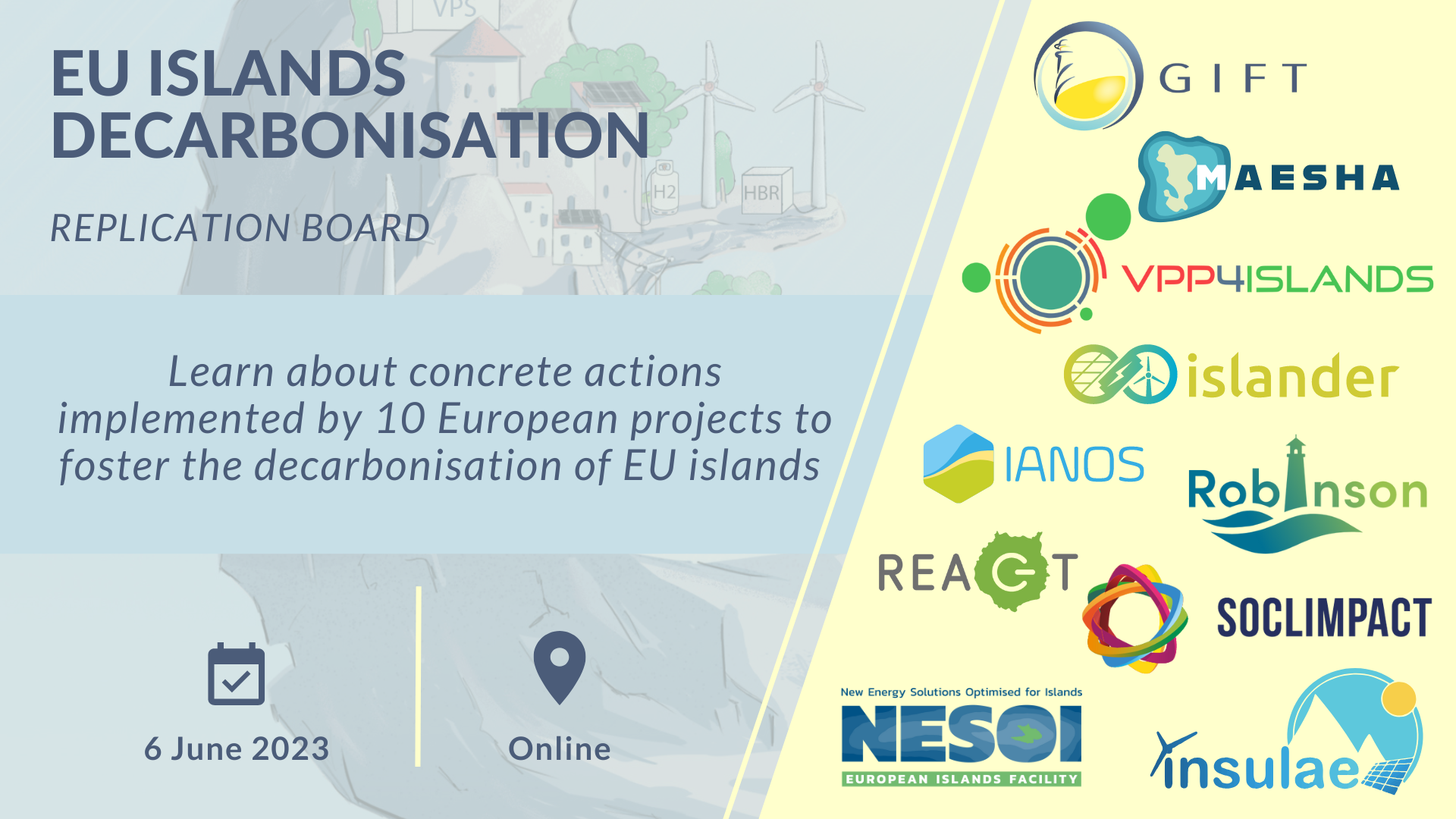 BRIDGE is a European Commission initiative which unites Horizon 2020 and Horizon Europe Smart Grid, Energy Storage, Islands, and Digitalisation Projects. VPP4SILANDS is participating in almost Working Groups.
VPP4ISLANDS 🏝️ with sister projects has created a joint White Paper on replication to present and share key results, best practices and lessons learnt.
VPP4ISLANDS has participated in BRIDGE Events and WGs from 2nd to 4th March 2021 Intermediate result from our participation in the WGs
RDIUP and ALGOWATT have participated in the public WEBINAR Flexibility 2.1 : From Demand Response to Renewable Energy Communities. March 15, 2021
"TROYA, UEDAS and INAVITAS have, virtually, a success" Interview with GUNDER.
TROYA has attended the online Rescoop Annual Meeting : 22-24 April, 2021
Grado commune and CiviESCO have organized a VPP4ISLANDS conference in 20-07-2021
UEDAS, TROYA, INAVITAS and Bozcaada have organized a ceremony about the green energy in Gokçeada 
AMU has presented VPP4ISLANDS at the SEST conference 2021. Find the presentation HERE
TROYA, Algowatt and Formentera have organized a Virtual Energy Communities Workshop on 23-09-2021, see here the program EC_Workshop_Flyer
AlgoWatt has presented VPP4ISLANDS in Programma Green Salina Energy Days  from 9 to 12 September 2020
FTK has organized a SAPL Training session, Find here the program SAPL.IO Webinar #1
CIVIEsco, Gardo, Troya and Bornholms participated in CE4EUislands Forum programme 2022 in May 2022
AMU

organized our first physical General Meeting from 16th to 18th May in Marseille, here the

Agenda GA 2022.
VPP4ISLANDS hydrogen fuel cell hybrid storage system was presented in Brunel Conference
VPP4ISLANDS will meet for a second General Assembly meeting: Agenda_GA_March 2023_Palma, Spain
VPP4ISLANDS organizes the review meeting in Brussels, find here the Agenda_27June2023
VPP4ISLANDS will be present in EUSEW23 and BRIDGE events from 20-22 June 2023 in #Brussels
VPP4ISLANDS has participated in a White-Paper-on-Replication with sister projects.
A public VPP4IBox Workshop was organized by RDIUP, Schneider electric, Cardiff University and BC2050.
RDIUP has participated and contributed to the Enlit Event Paris from 28-30 2023
A workshop organized by ALWA, AMU and RDIUP  AEIT-FLYER-v2
We are proud to announce that the #VPP4ISLANDS (virtual) kick-off meeting 💪 organized by coordinator AMU took place on 22 and 23 October. All partners were represented to make this great project successful.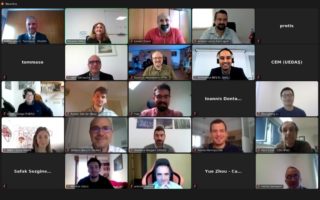 This video presents VPP4ISLANDS project 💪 and focuses mainly on the turkish leading Islands "Gökçeada" (UEDAS) that aims to test and validate the aggregation of grid flexibility ⚡
The Municipality of #Grado is a key Partner (Follower Island) of the Horizon 2020 project and is working for the definition, replication and experimentation of Virtual Energy Communities.
Already at #M10, after research; partnerships and efforts
arrives our first #General #Assembly
of the #H2020
#VPP4Islands
project chaired by #RICCIO Julia and #Seifeddine BEN ELGHALI from #AMU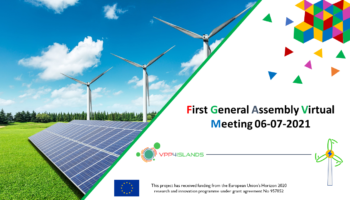 #Clean and #green💚 #energy🔋 in Gökçeada🇹🇷 Island is becoming reality thanks👏 to #VPP4ISLANDS🏝. This ceremony is organized by #UEDAS, #TROYA, #INAVITAS and #Bozcaada.
The funniest
and best backstage
moments of our Italian
conference in 20-07-2021, edited by our partners
GRADO and CIVIESCO in the VPP4Islands
H2020
project
A TEDx talk discussing about the
VPP4islands
project done by #Follower #Grado #Islands
 undertaking to discover how you can lower your
carbon footprint while saving money
  and energy
(and helping citizens in your country)!
In 2022 our
#Bornholm Island
was named as the
#greenest Island
in Europe by
#EC
and winner of #CE4EUIslands
. This short video
shows all the
#actions
#carried
out for a
#green energy
#transition
to meet its
#vision
In 2022, our
#Follower #GRADO #Islands
was a winner of #
CE4EUIslands
to present this view in this event
. This short video
shows all the
#actions
#carried
out to decarbonize Grado through
#green energy
#transition
to meet its
#goals
Our #VPP4ISLANDS 🏝 partner #FTK represented by Dr. #Dominic #Heutelbeck has participated at #AxonIQCon22 💪 to learn more about how ABAC along with #SAPL and ABAC's control access (#ASBAC) work with #Axon-based applications to establish policy enforcement on query-side implementation.
RDIUP and Brunel University London from #VPP4ISLANDS are glad 
 to introduce our #Smart 
 #Planning #Tool (#SPT) for a clean energy transition in Islands replication cases (at least three follower islands). Visit here below
our short promotional video created by RDIUP
📢 Dr. Dominic Heutelbeck leading #FTK talked on AxonIQ about the Attribute-Based Access Control (#ABAC)🎚️and its applications 💡
For more details find below the two amazing Episodes🎥: #Episode I: https://lnkd.in/eTVNRv5s
#Episode II: https://lnkd.in/e45jzW88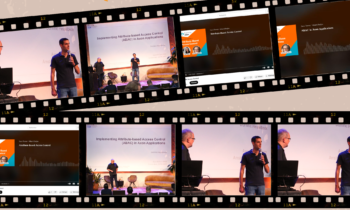 #Victor_Fabregat
 from 
Regenera Levante S.L
 partner in 
VPP4islands
 has presented our project in the television news 
IB3 Notícies
 .
 watch here the short video :
RDIUP
has organized a Public VPP4IBox Workshop to present VPP4IBox solution by
VPP4islands
partners:
Schneider electric, Cardiff University and BC2050.
watch here the recorded streaming video :